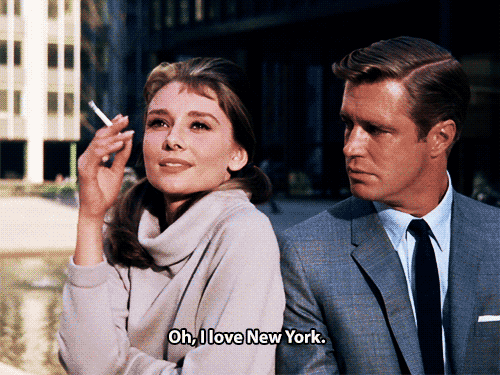 I couldn't help but wonder, is New York just another word for romance?
How can you fall in love with something that you have not experienced before?
How can you say I love you without being there?
How can a city become a lover?
Trust me it can & it did.
New York is everything and more. Much more.
Coffee. Streets. Art. Food. Fashion. Bagels. Cocktails. Noise. Parks. People. Architecture. Music. Photography. Nostalgia. Movies. Trash. Taxis. Lights. Cheesecake and ... ?
P A S S I O N. D I V E R S I T Y. Y O U T H.
And this is where I stop writing. I close my notebook and stare at the Empire State Building.
How many movies were set here? How many everyday stories passed by this building? I am here now. I am here, where everything is possible.
I am here where I can feel. Alive.