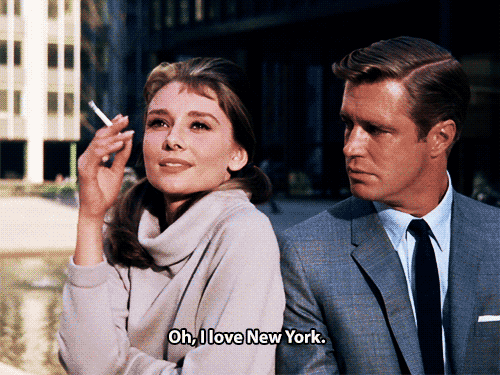 Oh, I love New York.
Yes I do.
Yes I do.
And who could have think of it?
New York is everything and more. Much more. 
Coffee. Streets. Art. Food. Fashion. Bagels. Cocktails. Noise. Parks. People. Architecture. Music. Photography. Nostalgia. Movies. Homeless. Taxis. Lights. Cheesecake and more.. and more.
You know, I realised not so long ago that I am a big city girl. Those cities for me are - P A S S I O N.  They are  - D I V E R S I T Y. They are - Y O U T H.
And this is where I stop writing. I close my notebook and stare at the Empire State Building. How many movies were set here? How many everyday stories passed by this building? I am here now. I am here, where everything is possible.  I am here where I can feel alive. 
So, yes, I love New York.
Please reload